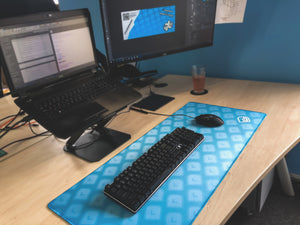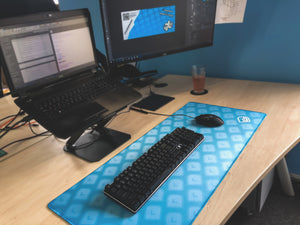 TAILOR-MADE MOUSEPADS FOR BRAND RECOGNITION
Businesses have been using commercial branded mouse pads for years. Traditionally they're made from plastic and foam; cheap, uncomfortable and ugly.
Enter iDGAMING.
We've taken years of experience in sitting in front of our PC's, and now bring the trade secret to you. The secret?:
Soft cloth material for unparalelled levels of comfort over any duration.
Non reflective surface for optimal mouse tracking, giving more precise movements.
Firm rubber base sticks the pad and everything on top of it in it's place.
Vibrant colour and detail using up-to-date equipment for that wow-factor.
Change the dynamic of your office workspace entirely.
We operate out of a large unit in Essex, with staff on hand to produce any quantity of branded mats; suitable for any desk, worktop, or trade counter.
We can look at providing a discounted rate for any bulk purchases, all you need to do is email commercial@idgaming.co.uk with an idea of your design and the amount required and we will get back to you as soon as possible with a competitive, wholesale price for gaming desk pads and mouse pads.
Alternatively, fill in the contact form found below.
YOU
YOUR COMPETITOR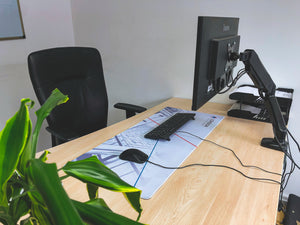 A fresh workstation with a personalised touch.